Loan Details - Dundee Residential Redevelopment
LOAN AMOUNT
£450,000
LOAN TERM
12 months
Days to Repayment:
LENDER INTEREST RATE
8.25% p.a.
LOAN TO VALUE (LTV)
11% (initially launched at 23% and subsequently reduced with proceeds from apartment sales)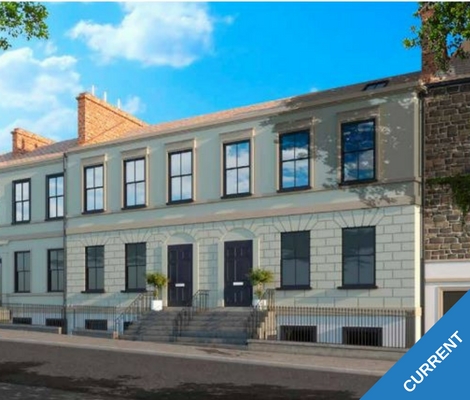 The acquisition and works to-date have been self funded and on completion the scheme value will be £2m with an average apatrment value of £167,000. To finish the conversion by experienced developers/investors of a former nightclub in central Dundee into 12 apartments for re-sale. Interested in this loan? Check
Resale Marketplace
for availability
KEY LOAN DETAILS
Security:
1st Legal Charge
Guarantee:
Yes - Personal guarantee from the directors for interest due under the loan
Additional collateral:
Yes - floating charge from the Borrower
Interest serviceability:
From retained loan proceeds for 9 months and thereafter by the Borrower from net sale proceeds.
Capital repayment:
From the sale of individual apartments.
Purpose of loan:
Refinance/Redevelop
KEY PROPERTY DETAILS
Gross Development Value:
£2,000,000
Registered(Approved) Lenders may view Loan Documents such as the Valuation Report in more detail in our Virtual Data Room
Box is our cloud storage provider used to hold the documents in a secure environment.
Please contact
This email address is being protected from spambots. You need JavaScript enabled to view it.
if you don't have access to Box
If you would like to be able to view the Loan Documents: